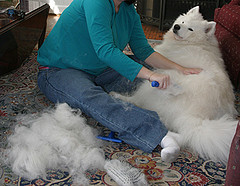 Dog grooming is a very important part of the responsibility of owning a dog and absolutely critical to their overall
health and wellness
.  This has to be a consideration if you are contemplating the purchase of a puppy.  In fact,  you need to consider several things such as:-
–  What size and breed of dog suits your lifestyle.and home environment?
–  Do you want a dog with long coat or short coat?
–  Do you want a dog for a specific purpose, i.e. working or hunting, showing, obedience, agility, etc?
–  Do you have children and simply want a family pet who will be.company for you?
–  How much exercise per day will you be able to give the dog?
All of the above questions need to be answered and there are a lot more things to consider also, such as food expense – a large dog will be a greater expense in feeding.  A smaller dog will eat a lot less, however the dog clipping and grooming can be quite an expense if you pay someone else to do the job.  Learn how to clip your dog yourself.  It is important to weigh up the type of dog, research their breed health issues, such as are they prone to hip dysplasia, eye cataracts, joint problems, etc and consider the above questions.  You may like to learn a lot more about the different breed types and the care that they will require before you make your all important decision – and it is an important decision – because a dog is for LIFE!
Visit our aStore for a range of books and videos on the care and requirements for different dog breeds!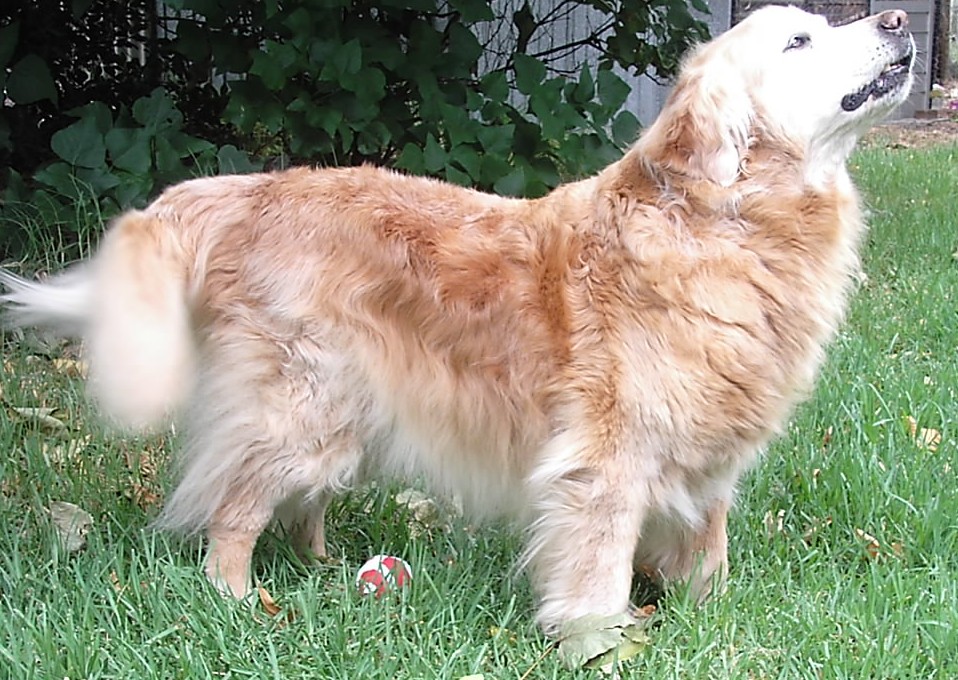 Whatever type of dog you decide upon, all dogs, regardless of whether they are short-coated or long-coated are going to require grooming on a regular basis.  Grooming may just be a brush every week or two for a short-coated dog or it could be a daily brush for a thick and long-coated dog.  Some dogs, such as the Alaskan Malamute and Siberian Husky, will shed more of their coat at certain times of the year, generally when the change of season happens and they lose their winter coats.  Grooming for these particular dog breeds is particularly essential at these times, otherwise their coats become a mess.  Some short-coated dogs such as Labrador Retrievers will shed coat all year round so regular grooming and brushing will be very necessary for these dogs.  You will just need to take these factors into consideration before purchasing your dog.  Visit our page on dog grooming supplies for equipment that you may require.
.
Grooming may not always be just brushing or clipping.  Some breeds, some of the Terrier breeds for example, require stripping and/or carding, more so if they are going to be competing in dog shows.  Probably most pet owners will not bother with this process as it is long and tedious.
Stripping is basically stripping out the longest of the top coat hairs or by breaking each hair to a desired length.  This can either be done using a stripping knife or hand and/or both.  This allows the coat to regrow and if it is done every few days of stripping out the longest hairs it allows the new hairs to grow and with different lengths of hair means the dog will not be 'out of coat' for the show ring.
Carding is the process of scraping out the dead hair which forms the undercoat from double-coated dogs.  This is used more on short-coated dogs such as Labradors, Pugs, Chihuahuas, etc.  This can be done using a stripping knife, shedding blade or a blade.  It is all done by hand using short strokes however much care needs to be taken in order not to abrade the dog's skin.

Carding and Handstripping for Pets DVD by Jodi Murphy


Handstripping and carding techniques are well known in the show ring. They are techniques that are done on show dogs as per the breed standard. There are many benefits to these techniques. The dogs coat and skin will be healthy and vibrant. Jodi Murphy will show you how to modify these techniques for your pet trims. Not only will your dogs coat look healthier, but their skin will be healthier as well. Jodi will discuss the theory of handstripping and carding and why it benefits the skin and coat in this dog grooming DVD. These techniques will help your trims look natural.
.
Regularly grooming your dog is essential to maintain peak condition of the skin and coat.  The brushing of the coat and skin is good for stimulating blood circulation.  For longer coated dogs it will prevent matting which can, in turn, cause skin irritation and then you may need veterinary assistance to get that back under control.  Grooming and brushing your dog will also mean that any burrs, grass seeds or any other bits of twigs, etc. will be removed and any lumps, scratches, or skin irritations will be noticed.  Flea problems will also be detected by grooming your dog regularly.  Regularly grooming your dog will save you in time and expense and is for your benefit as much as the dogs.
Obtaining the right dog type of grooming equipment for your dog will determine how well the job is done.
Visit our Dog Grooming Supplies pages outlining all the types of grooming equipment that are available to help you decide what will be best for your dog.
ATTENTION!   NEW PUPPY OWNERS
THE FOLLOWING ITEM IS A MUST FOR YOUR NEW PUPPY!
The My FURst Puppy Groomer pack offers a selection of useful Furminator tools designed for delicate puppy skin. The kit includes a soft slicker and a contoured comb for gentle, yet effective grooming, and both tools are interchangeable, with an easy to use push button attachment.
My FURst Puppy Groomer features:
•    Gentle interchangeable grooming set.
•    Designed for delicate puppy skin.
•    Includes soft slicker and a contoured comb for gentle grooming.
•    Push button for easy attachment.
…..Groomers Expert Tips: Ideal as an introductory grooming pack.
.