Please note: I may be compensated through the links in the post below, but the opinions are my own.
.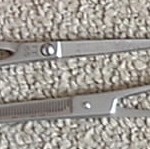 You may find that dog grooming scissors will only be a necessary part of your
grooming supplies
if you have a dog who needs face, paws or tail trimmed however sometimes it is handy to have a pair of scissors if your dog has a long coat that may get
matted
or gets an occasional knot that needs to be cut off.  There are many varieties of dog grooming scissors which have particular and specific uses; for example, a ball-tipped scissor which is used for trimming around the face or sensitive areas which are more likely to get cut.  If you plan on showing your dog then high quality dog grooming scissors will be a must if it has a longer coat to groom. 
Use Chris Christensen grooming products and accessories to maintain your dogs champion appearance. Shop now at Cherrybrook.com for the brand that embodies the essence of quality show dog products!
For the pet owner, there is no need to spend a lot of money on scissors but a general pair of quality scissors specifically designed for grooming dogs, and you can find all types of dog grooming scissors very reasonably priced at
Cherrybrook.com
and
scissors plus scissor accessories at Groomers Online
.
For left-handed people, it is also possible to purchase left-handed scissors however they are not as readily available and may take a little shopping around for what you want.  The best selection that we have found are available from
www.groomers-online.com.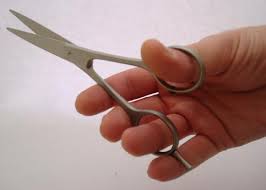 Scissors these days are made for comfort.  For maximum steadiness when cutting, place your thumb in the hole without the curved bar and then place your ring finger into the other hole.  Your index and middle finger will naturally support the scissor as it is open and closed and your little finger will naturally have the little curve bar to fit into.  Holding the scissors this way means that the whole hand is supporting the scissor movement and there is less likelihood of the scissors slipping out of line with what you are scissoring.
If you are intending to groom your dog to show a breed standard then it is quite likely that you will need more than one type of scissor cut.
Check out these scissor/grooming sets available from AMAZON.com
………………………………

There are many different lengths and types of straight scissors for trimming your dog.  A professional groomer who needs different scissors for different cuts and looks will be more interested in a variety of choice, however for the pet owner and home groomer one pair of good quality straight scissors will be sufficient and the length of the scissor blade will be dependent on the size of the dog.
The straight-edged blade of the grooming scissor will cut a straight edge which shows a distinct line from where the cut has just been made.  If these scissors are used on the body of the dog to trim the fur it is likely that you will get an uneven look.  These are useful for tidying up the fur around and under the paws, trimming the hair across the eyes as well as around the ears, shaping the tail (for medium and long-coated dogs) and anywhere else that needs an even and lined finish.
Straight-edged scissors may be required to cut the odd knot or two out and these scissors will be fine as long as there are not too many knots.  For more problematic knotting refer to our page on How To Groom A Matted Dog.
These types of scissors are very sharp and it is, therefore, important to be very careful when using them not to cut yourself or the dog in the process.
In the U.K. you will find the greatest selection of quality dog grooming scissors, including left-handed as well as right-handed scissors,
from www.groomers-online.com – Check Them Out Here!
Thinning Scissors
Thinning scissors are generally used in dog grooming for getting a more natural trim on your dog.  They are available in For example, along the muzzle you might prefer to have a look which is not a straight scissored look.  You could use these on the tail also.  Thinning scissors can be used to thin the main body coat out without actually taking any length of and are the best type of scissor to use for thinning out thick feathering either on the back end or the legs of the dog for such breeds as Golden Retrievers, Border Collies, Collies, Cocker Spaniels, etc.
To use these scissors effectively, place the blades into the thickness of coat (being careful not to cut the dog's skin), give a couple of snips and then brush out with a slicker brush.  You will not notice any difference in the top layer of the coat except that it will sit flatter.  The more times you open and close the scissors while thinning the more coat you will take out.  So if your dog just needs a little tidy up then only one or two snips may be needed.  You will need to use the slicker brush to get the scissored fur out effectively.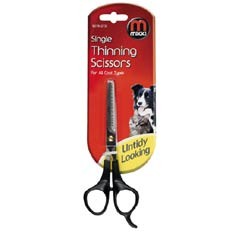 Mikki Single Thinning Scissors from Pet Planet.co.uk
…………………………………..OR
Double Sided Thinning Scissors from Pet Planet.co.uk
Specialised Dog Grooming Scissors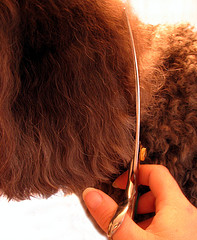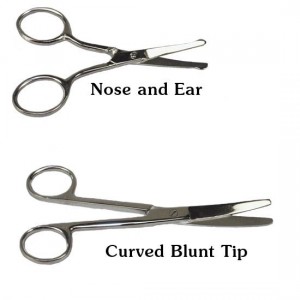 More specialised scissors are available and these are more for the professional groomer or for show breed clips.  If you own a poodle and want to scissor a topnot on the head then you can look at curved scissors as in the picture. This gives you an even and rounded look for the poodle topnot.
Ear and nose scissors are short and specifically for trimming fur around the nose and ears but probably not necessary for the home groomer.
Scissors are also available with large thumbholes and offset handles to reduce hand strain and fatigue.  These are available from www.groomers-online.com.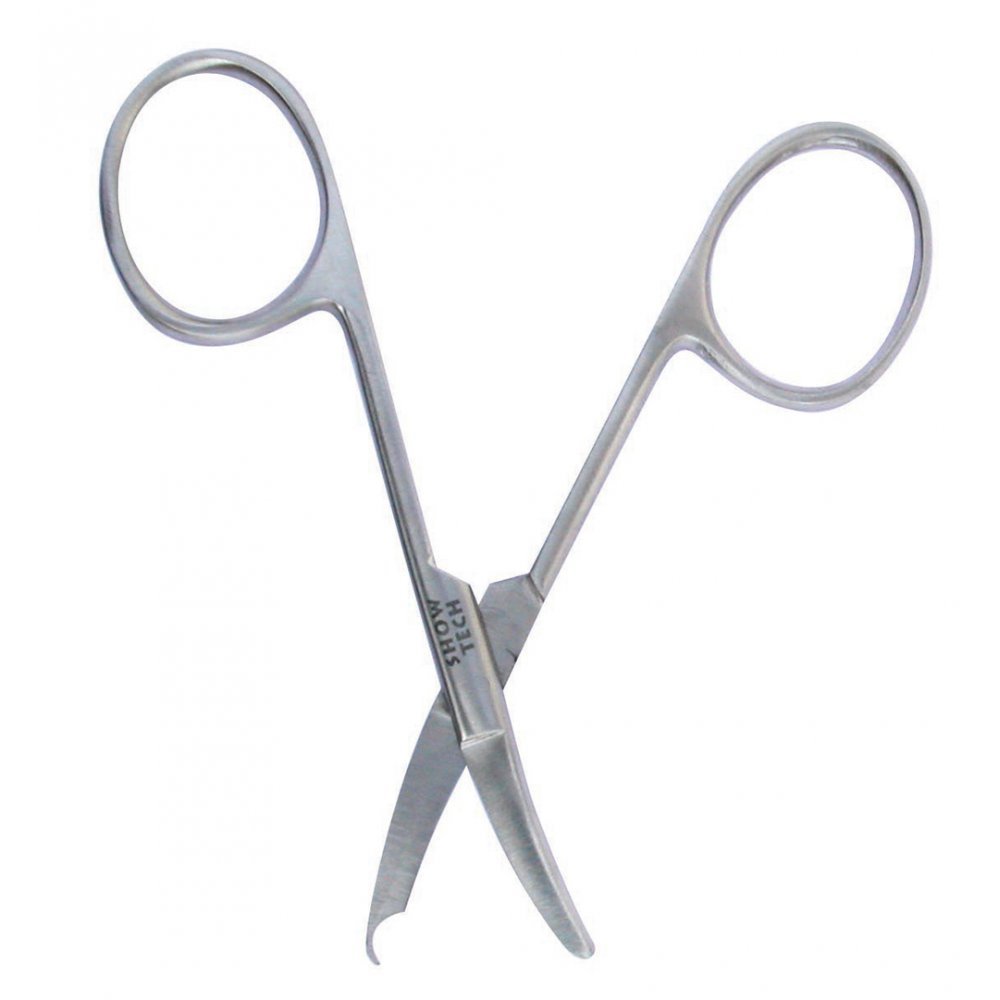 Band scissors from www.groomers-online.com are a pair of shears specially designed to make cutting bands easier and safer. The scissors feature a special hooked blade which allows for the easy removal of rubber grooming bands without breaking the hair or causing discomfort.
Scissor Maintenance

Good quality dog grooming scissors will last a very long time if looked after carefully.  Like all blades, scissors do get blunt.  This will depend upon how often they are used, therefore sharpening may be required only occasionally or on a more regular basis.  A professional  sharpener is the best person to to do the job as the blades will need to be taken apart.
However, in order to minimise the amount of repair or maintenance on the scissors there are a couple of things you can do.  Use a little brush or a rag to brush any fur that may be stuck to the blade or around the join.  By purchasing special scissor oil and placing a few drops of this into the joint area after each use will go a long way to keeping your dog grooming scissors in good working condition.   Finally, it is recommended that they be stored away in a protective case when not in use.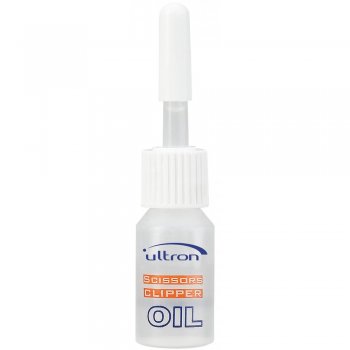 Scissor Oil from www.groomers-online.com is a lubricating formula suitable for all types of scissor maintenance. Apply once a day to keep scissors feeling like new. Available here in pack of two 3.5ml bottles.
.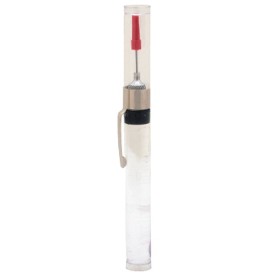 Chris Christensen Professional Scissor and Shear Oil
, renowned in dog shows and show dog grooming, presents equipment for dog groomers. A specially formulated oil for daily lubrication of professional scissors and shears. Apply a few drops to the screw head and screw tip. A few drops of oil should be placed in between the blades in the screw area as well. Use a soft cloth to wipe the excess oil, hair and dirt from the tool after applications. .25 ounce tube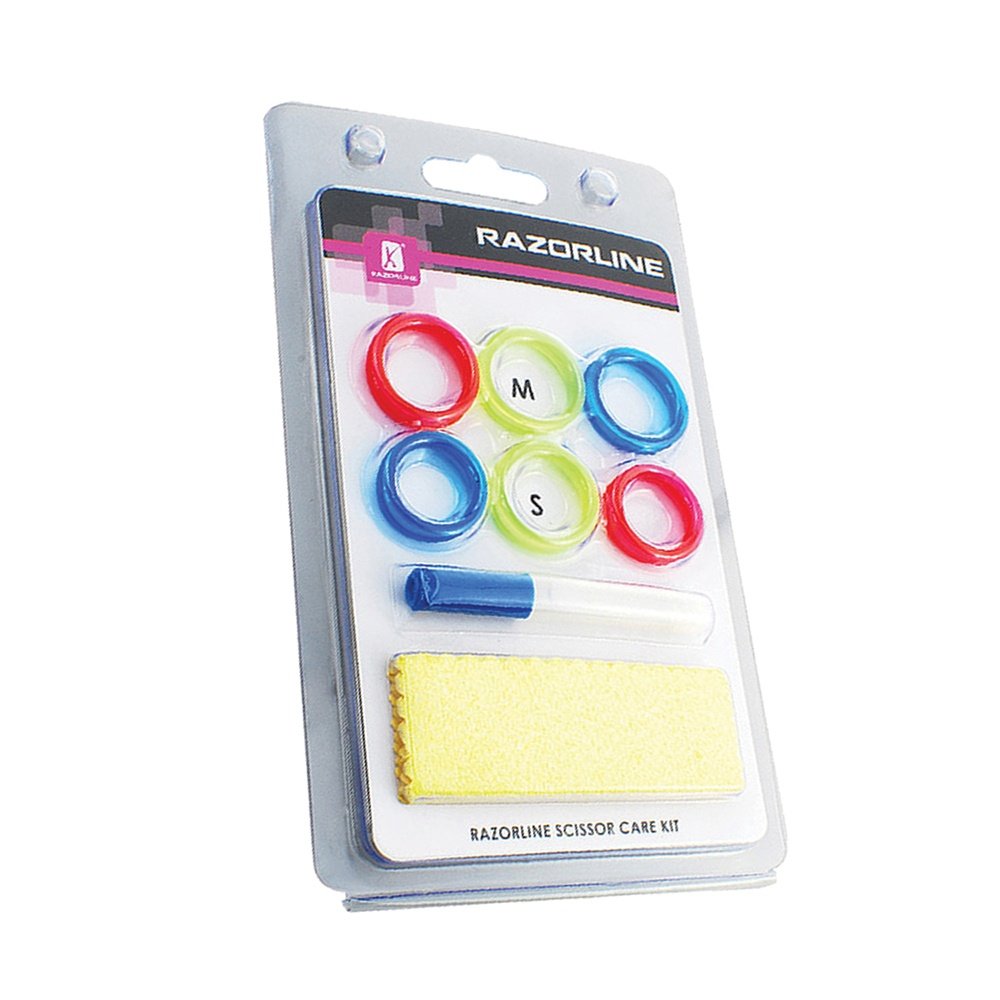 This scissor care kit is a collection of essential productsfor scissor maintenance. The set includes six medium and small replacementfinger inserts, scissor oil for cleansing and lubrication and a soft cleaningcloth.  Razorline ScissorCare Kit Features:  An essential kit for maintaining scissors;  Includes:  Six silicone finger inserts, scissor oil and cleaning cloth.
Groomers Expert Tips:  Clean scissors every day and oil around the screw before storing.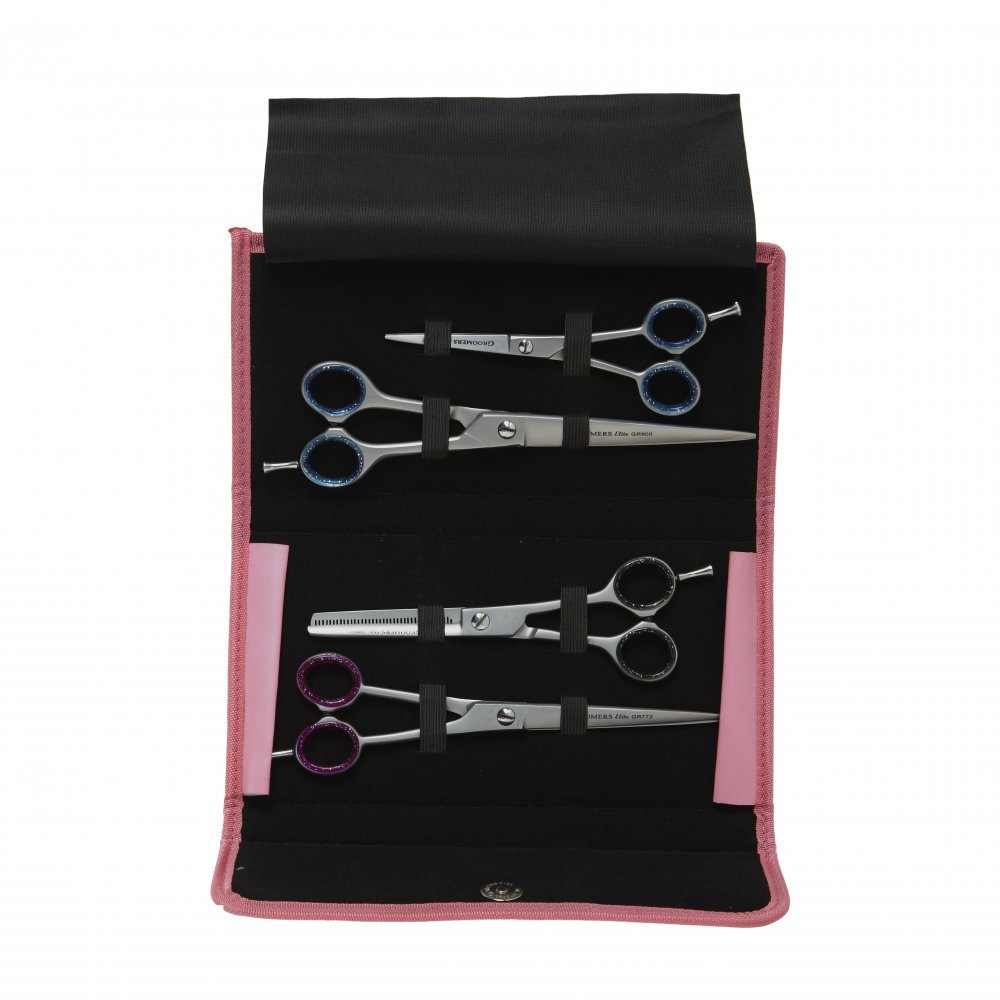 The Groomers Scissor Case offers a handy way to store and protect dog grooming scissors safely when not in use. This stylishly designed leatherette wallet has room for four pairs of scissors and features a press stud fastening.  Groomers Scissor Case features:  Padded case with press-stud fastening, holds up to four 8? scissors;  Size: 24.5 x 12.5cm;  Colours: Pink or black.
Groomers Expert Tips:  Ideal for keeping your best scissors safe and secure when not in use.