Welcome to diydoggrooming.com. Are you tired of paying someone else for grooming your dog on a regular basis?  Would you prefer to save yourself $$$ and learn dog grooming for yourself?  If you have answered "yes" to these questions then you might like to check the information that diydoggrooming.com has to offer.
What is the Benefit in "Do It Yourself Dog Grooming"?

Learning how to groom your dog yourself gives you total control over how your dog is handled;
Dogs tend to be less stressed in a familiar environment, so mastering the skill of grooming your own dog at home will be a more relaxing experience for your dog;
Knowing how to groom your dog at home gives you the choice of  being able to groom at your own leisure;
Nobody will look after your dog better than you;
As you regularly groom your dog you will be able to notice any lumps, bumps or cuts and abrasions which may otherwise go unnoticed;
And, the most important benefit from doing the dog grooming yourself is that it will save a you a lot of money over the lifetime of your dog!
Dog Grooming, Dog Health and Dog Training Go Hand in Hand!
Check out these pages:-
What Pet Grooming Supplies Will I Need for Grooming a Dog?
Check out these pages:
Training a Dog to Enjoy Being Groomed?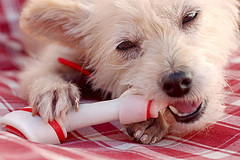 You can go a long way to making your dog's grooming experience pleasant and enjoyable for your dog.  We will offer some puppy training tips which should be commenced from the first day you bring your dog or puppy home.  Learning how to train your dog to be groomed is just as important as you learning the skill of dog grooming itself.  How much easier will it be to have a dog that is trained to enjoy grooming than a dog which wriggles and won't keep still?  Find out more about dog and puppy training techniques which can be applied to training your dog for grooming.
What About General Training?
Not only do we help you with training your puppy to enjoy grooming  but we also have some ideas for general dog training and information about the Western Australian "Canine Good Companion" programme.
What are the Best Dog Treats to Help with Dog Training?
Check out these pages:-
We invite you to contact us if you have any comments or questions you would like to ask.